2 and a half years ago I started this blog with a post about my farm and I shared the very exciting news about welcoming Nigerian Dwarf goats to the farm.
My saga in goats began with 3 baby wethers; a pair of brothers and their half brother.
Fiddle, Tambourine, and Banjo have graced this blog many times, with photos and stories of their antics. Over the 2 and half years I've had them they taught me so much, and because of them I have a fairly large herd of dairy and meat goats now.
When I first brought them home their setup on the farm wasn't quite finished so they actually lived in my mom's garage for a short time. (I must take a moment here to thank my mom for putting up with goats in her garage!)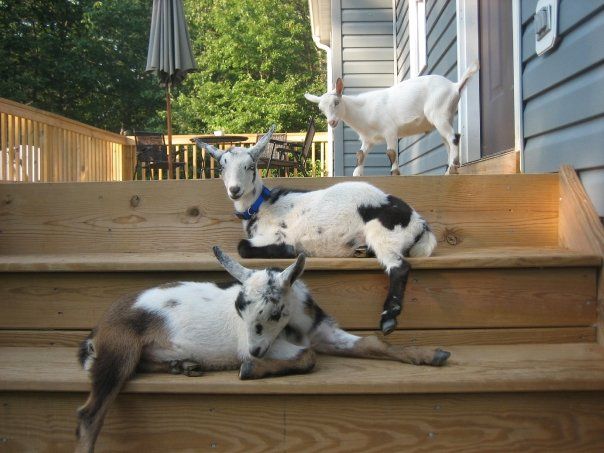 From the moment I brought them home as tiny 8 week old kids I was in love. Banjo the tiniest of the original 3 was diagnosed with a heart murmur when I took them into the day practice where I was working at the time. He ended up going to a veterinary cardiologist where it was determined by an echocardiogram that he had several congenital heart defects including a PDA and ASD. I knew from that moment that his life would not be long as he would in time suffer the effects of congestive heart failure, but I vowed that I would allow him to live as full of a life as possible no matter what.
These past 2 years with Banjo have been wonderful, although his health had declined significantly these past few months his spirits were always high, he was extremely food motivated, wonderfully tolerant and always up for a scratch under the chin.
I have hundreds of photos of him and his brothers, and even more stories I could go on and on about but I think one of my favorite stories about Banjo was the summer before last when he managed to upturn himself completely upside down within the rabbit feed container, instead of flailing about wildly upset at his predicament he was content to merely stretch his neck and eat the rabbit grain upside down within the container! I did free him from the container, I'm not sure if he was relieved or not as he was more interested in returning to the container right side up to continue munching away..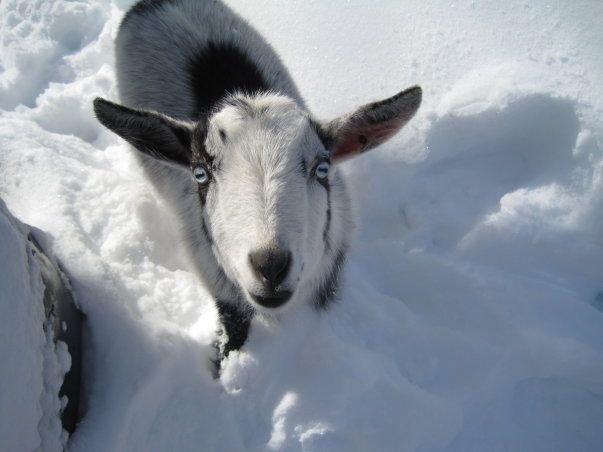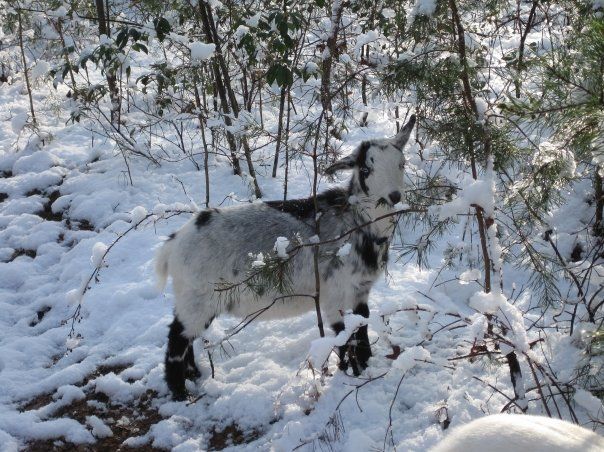 I am thankful I have so many good memories of him, and thankful that I got to have him in my life as long as I did, he was an extraordinary goat.
As his health declined these last few months I knew I would be facing a difficult decision.. I didn't realize how soon that choice would come but today Banjo went down in the paddock and could not stand, he was gasping for breath and his pulses were irregular and bouding. When I went and sat with him and he lay his head in my lap and let out a soft little goat "baaa" I knew he was telling me it was time to let him go. I was able to take him into the day practice I work at now where he was put peacefully to sleep.
I am so very sad at his passing but I am glad he did not suffer long. He will be sorely missed on the farm, not just by me but by his brother Fiddle and half brother Tambourine as well.
RIP Banjo
April 15, 2009 - December 2, 2011
This was the very last photo I took of Banjo - it was taken about a week ago.