All is well on the farm, its been such a nice winter that colder days like today catch me by surprise.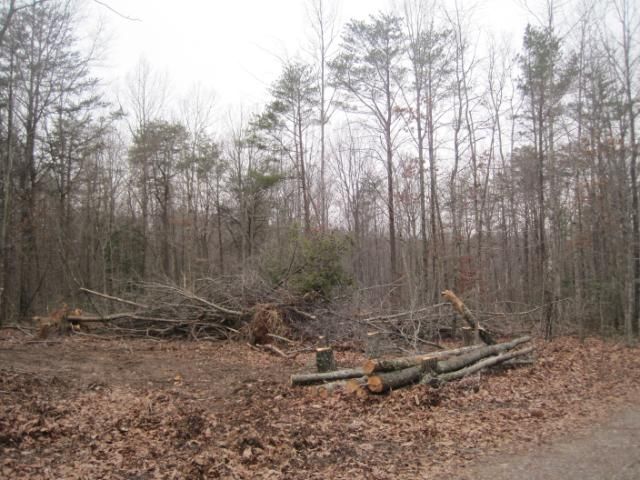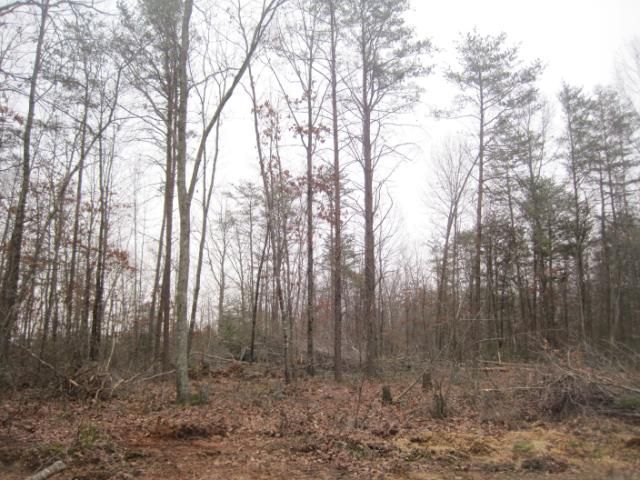 The two photos above show the begining of the land clearing project on the farm that is currently underway. About a 1/2 acre in the front yard of the farm is being cleared specifically for a garden plot. These two photos show the begining of that project.
Additional land totaling about 4 acres is being cleared for pasture space opposite the garden area. The majority of the 20 acre property will still be wooded and natural space for my livestock, dogs, and the wildlife who make their home on my land but the added pasture and garden space is eagerly anticipated.
In animal news things are in a holding pattern as the cold weather finishes up for the season. I rebred my Creme D'Argent pair today since their last litter missed and will be rebreeding some Rhinelanders including a blue litter within the next week mostly for meat and fur use on the farm, although any showable marked will be moved into show homes. As far as the goats, only one doe is bred at the moment my Myotonic Dandy, the rest of the goats will be bred for early fall kids, last summer was so hot I'd much prefer the kids be born in the cooler part of September versus steaming hot July/August.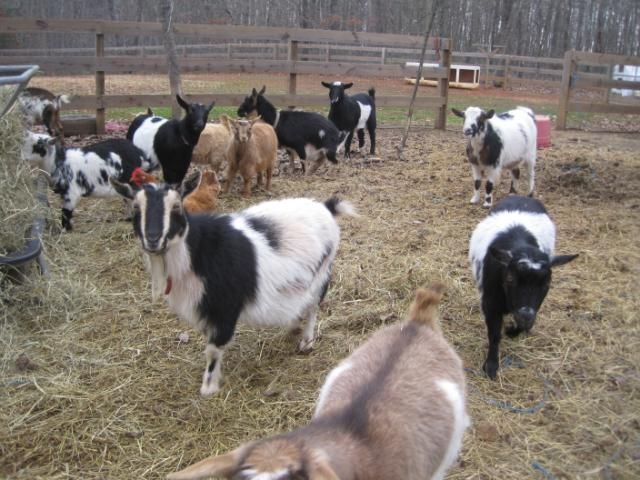 The goats are tolerating winter well so far. The buck paddock will be moved once the land clearing project is complete so that they no longer share a fence line at all with the does which will make life much easier during rut and when does come into heat.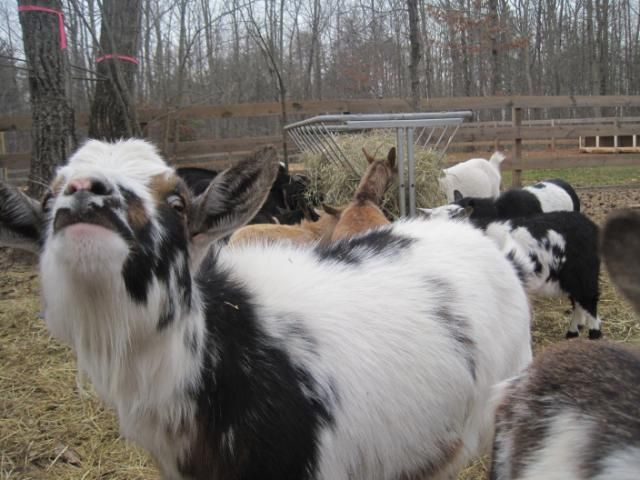 Here's wether Patches being a goof.. he and his brother Oreo will be butchered for meat soon and I hope to tan their hides so as to utilize as much of them as possible.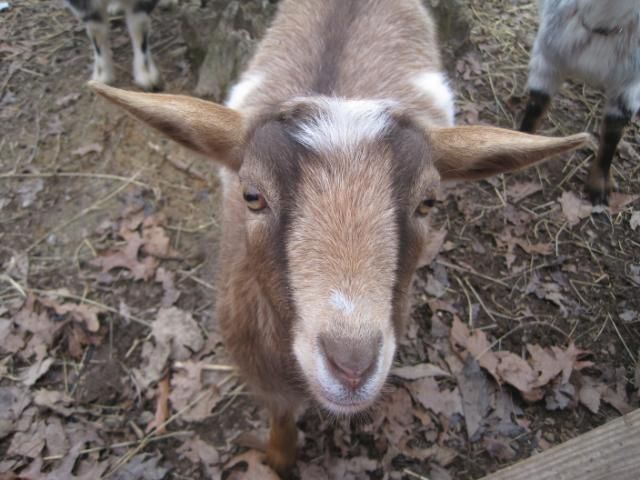 This is Dudette, she is maturing into such a nice doeling.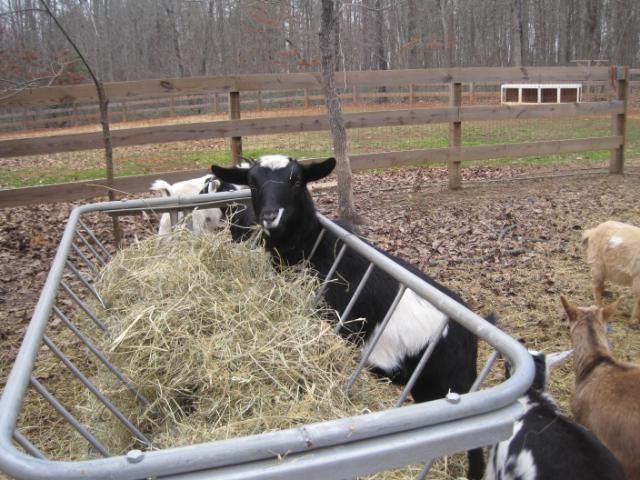 Here's Oreo the other wether going for meat soon, he is such a piggie pig, always nomming away.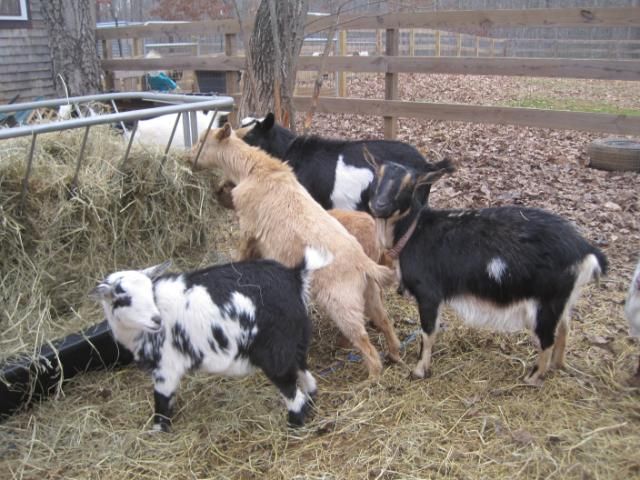 The goats sure love their hay!
In chicken/poultry news, I will be ordering a few sets of baby chicks this year to replenish my small flock. There is nothing cuter/more fun than peeping baby chicks, I cannot wait to get my first order. This years breeds will be Golden Campines, possibly the silver variety too. Delawares, Jersey Giants in black and either Dominiques or New Hampshires.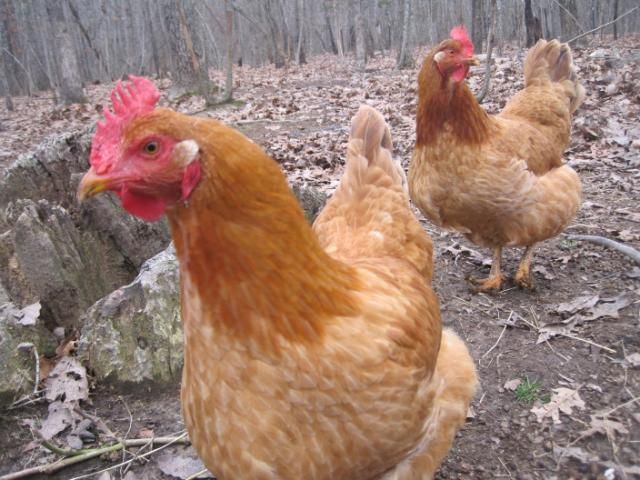 These are 2 New Hampshire hens in the woods, such pretty ladies!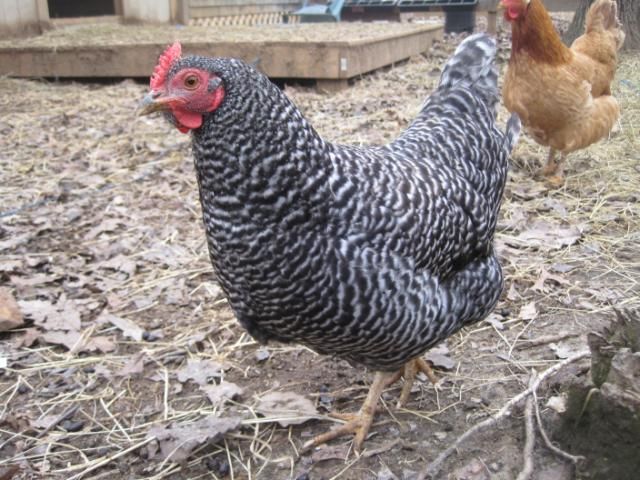 This is one of my Dominique hens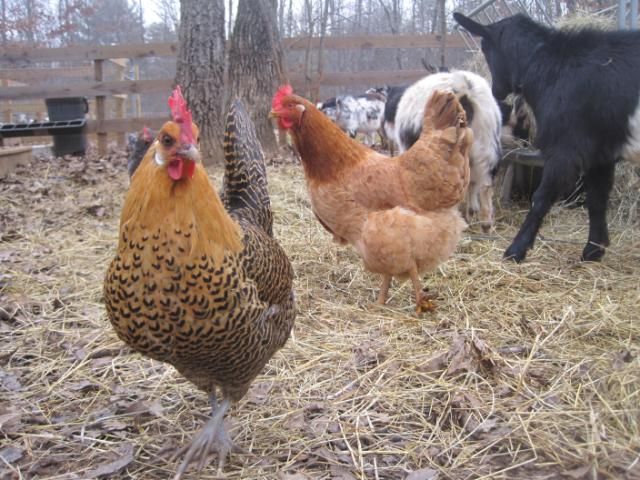 This is my Golden Campine hen next to a New Hampshire.
I just love chickens, they are such funny birds. I hope to add some turkeys to the farm again this year and possibly some Guineas if I can raise a set of babies with my baby chicks to hopefully condition them to the farm.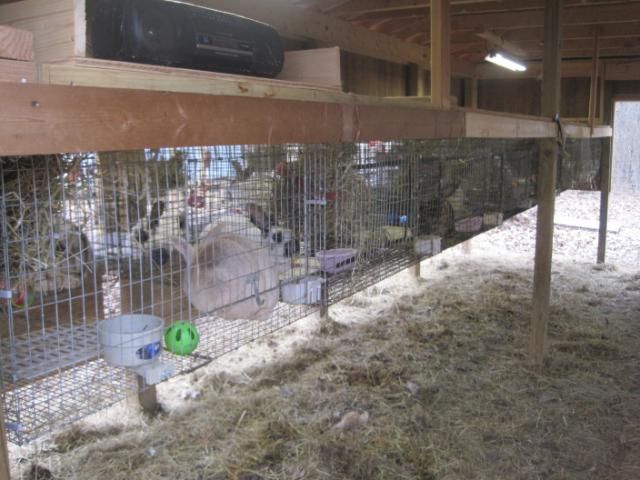 Here's a view inside my bunny barn, I love my bunny barn and love to show it off!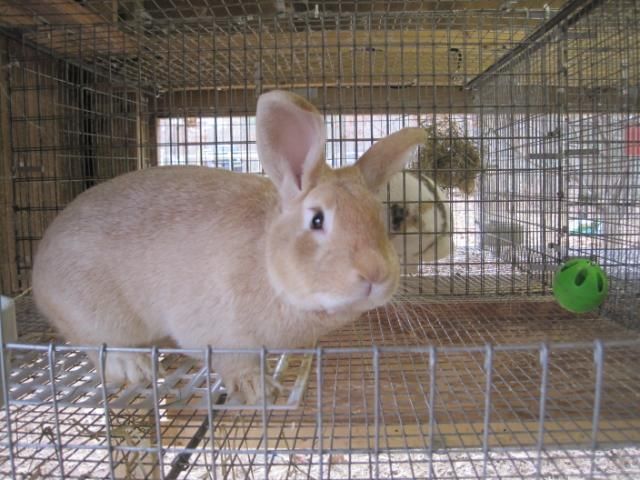 This is Quizno my Creme buck!

And this is the antisocial Creme doe of mine, Fig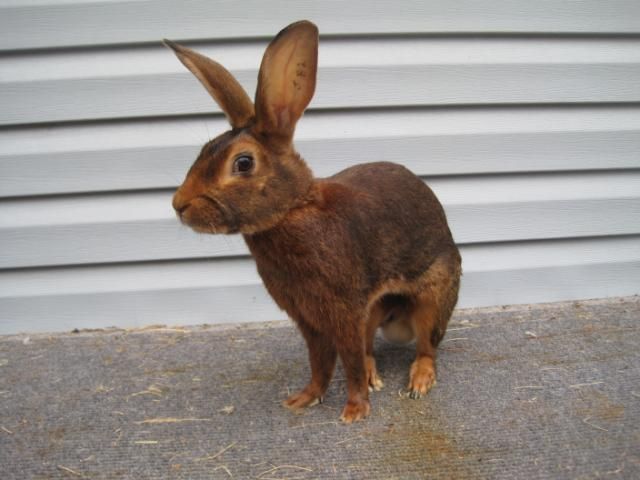 And for a little nostalgia.. Next month my very first litter ever, my litter of Belgian Hares will be celebrating their 4th birthdays. Unfortanetly many of the rabbits from my first litter are deceased, that litter taught me so much about breeding, genetic influence on health and the importance of breeding rabbits for good health.. I still have Bandito on the farm, he lived with Keep's Rabbitry for a long while and then returned home for his retirement. He is still handsome, still sweet, and I can still remember him as a little baby when he fit inside the palm of my hand. I hope he gets to live many more years on the farm, just being a spoiled pet.