Since I really don't have much to share in terms of content today, I'll just leave a whole bunch of recent photos to look at.
I'm hard at work on website updating and planning out my staggering of the goat breeding for year round milk production.
First kids will be due in early May as my Myotonic Dandy is confirmed pregnant.
Photos:
The newly red painted bunny barn. The bunny barn is one of my favorite parts of the farm, it is so functional with suspended cages, at autowatering system and such a wonderful open air design.
Rear view of the bunny barn from the future dog (and rabbit) agility field (former goat paddock)
Almond joy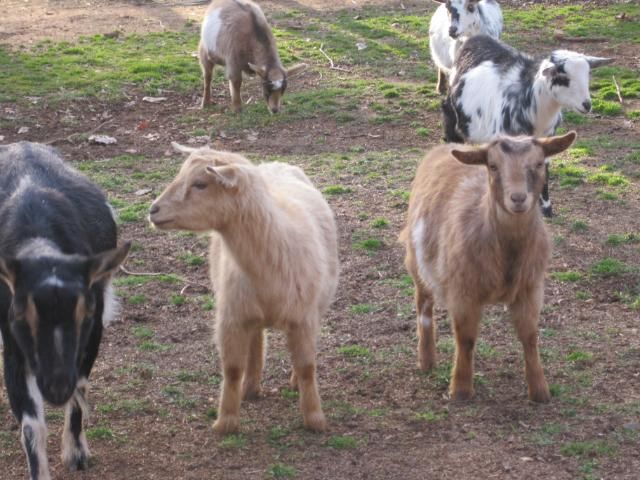 Family affair, Athena with her doelings Latte and Spice
Dudette getting rowdy wanting to play headbutt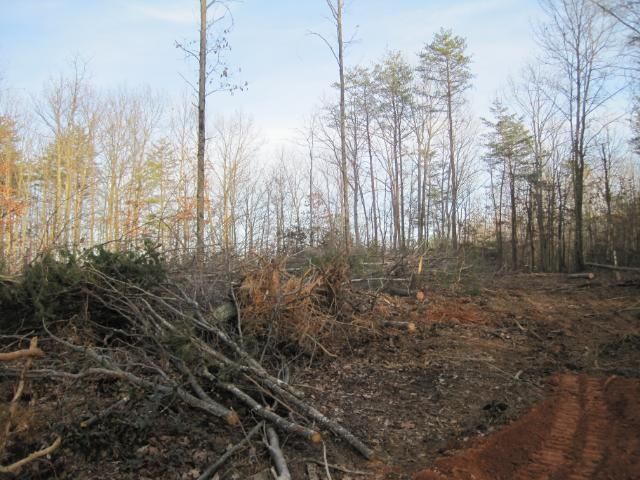 Alot of the farm looks like this due to land clearing.
The goat does are an excellent cleanup crew!
You can barely see the old walking path anymore with all the trees coming down.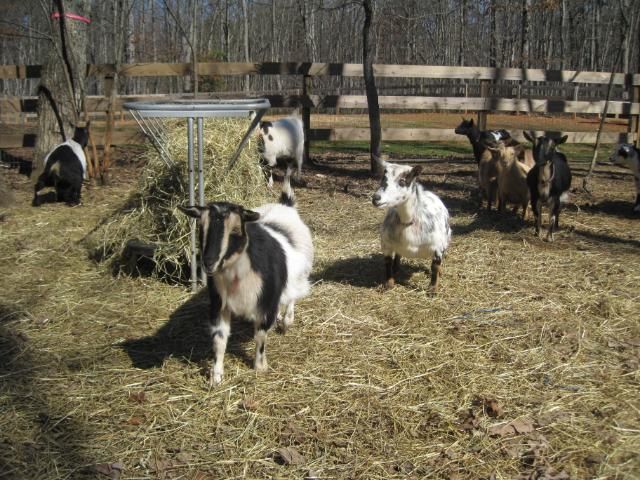 Goatie gals
Spice, she is for sale $250.00 AGS/ADGA registered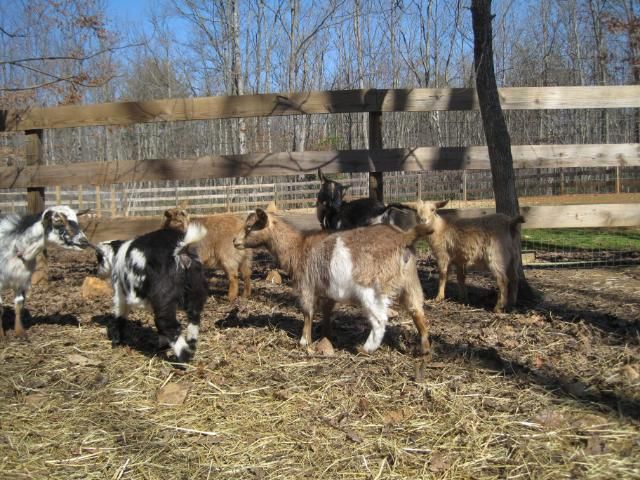 love my goaties
Wind Chime is smiling
So is Caddy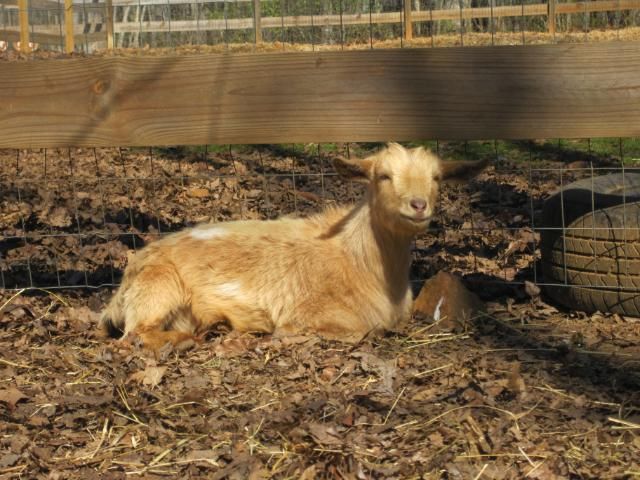 little Latte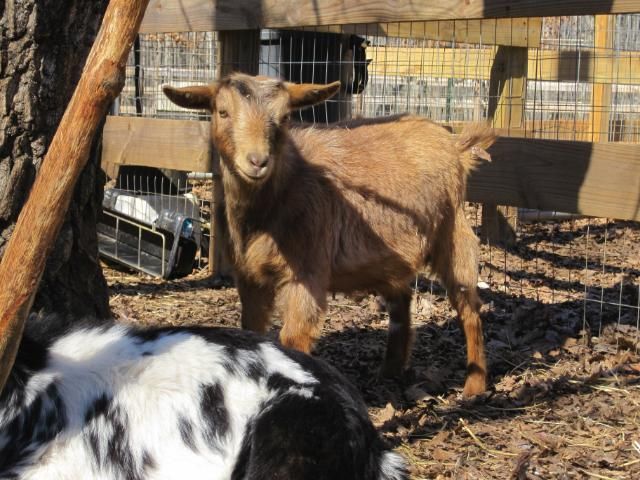 Spice again, for sale $250.00 AGS/ADGA registered
Dudette!
Latte!