Dandy kidded this afternoon without much assistance at all - really it was a charmed delivery!
She has a beautiful pair of twin doelings, one is a flashy black and white that looks similar to her and the other is a mostly beige with a little white gal that looks alot like Scout.
They are active, nursing and just oh so cute! I'll have alot more photos to share as the new princesses grow!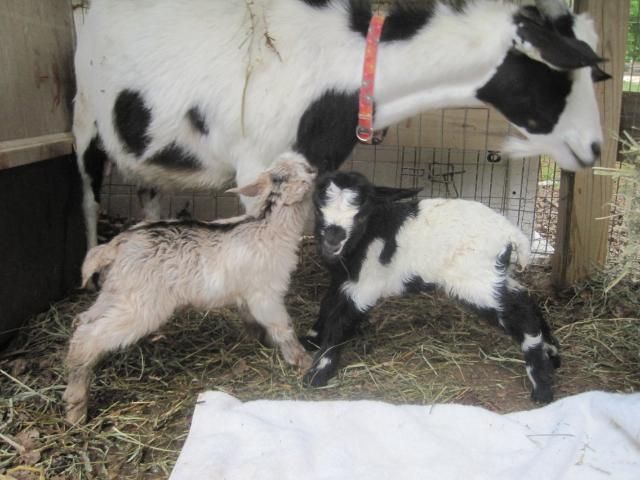 A proud momma Dandy with her two little girls.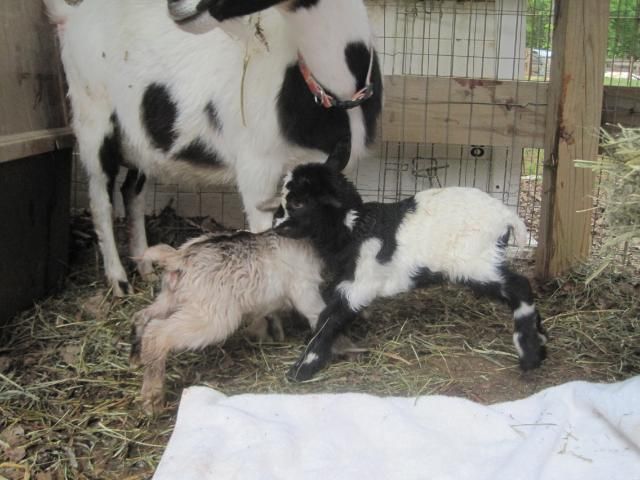 Such beautiful sisters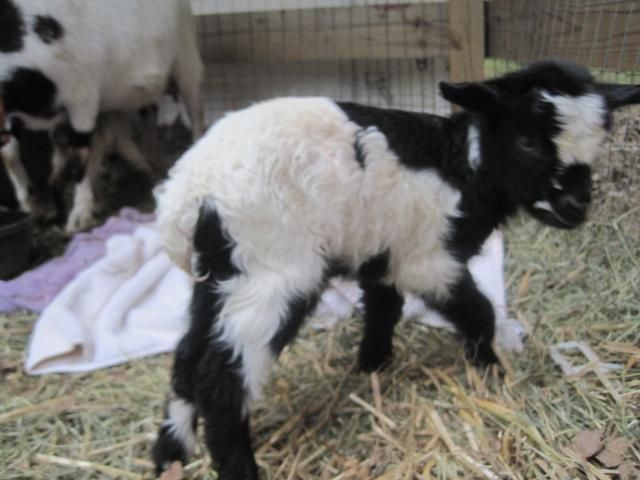 This was the first born, she is so cute!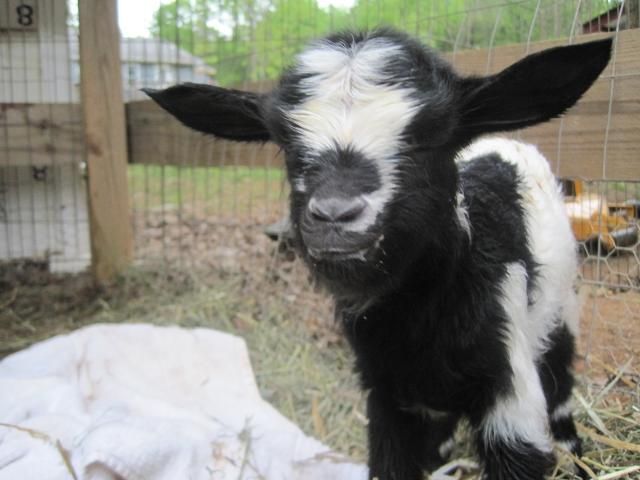 Cute little girl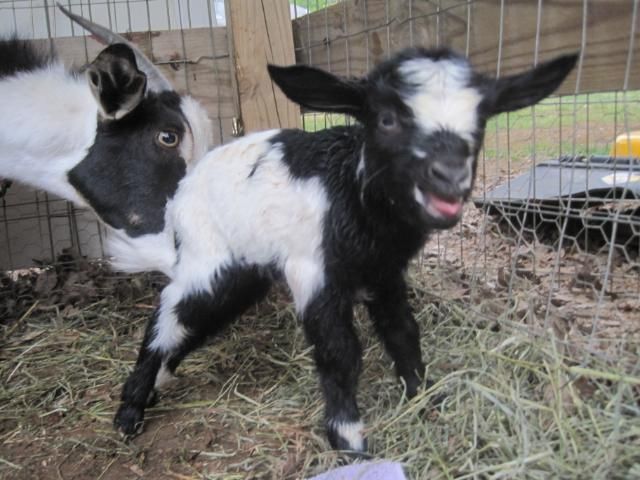 She has quite a set of lungs on her!
Scout's mini-me in daughter form!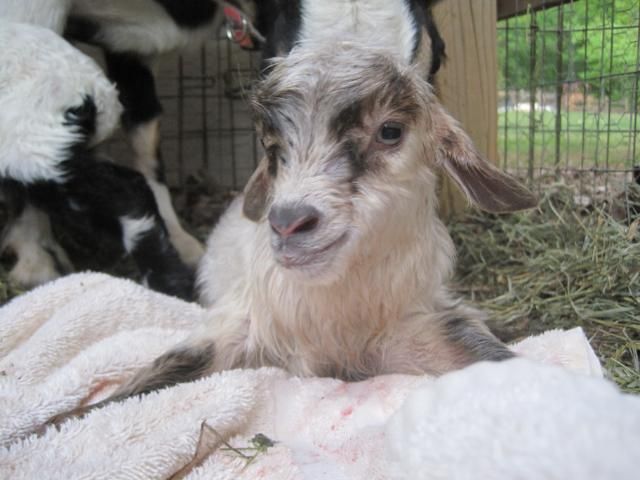 She is adorable.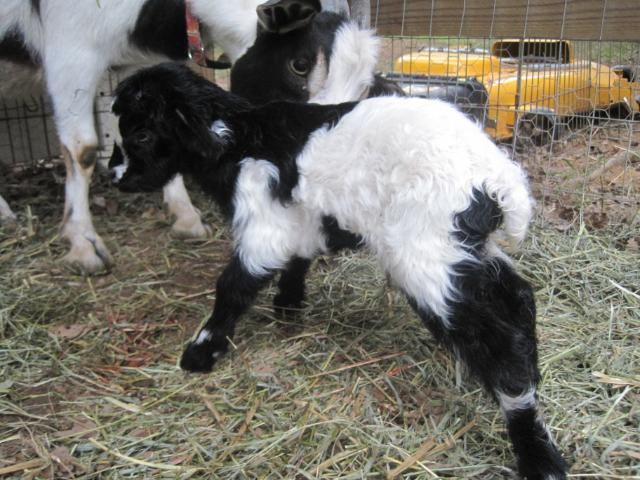 This little gal was up and about very fast!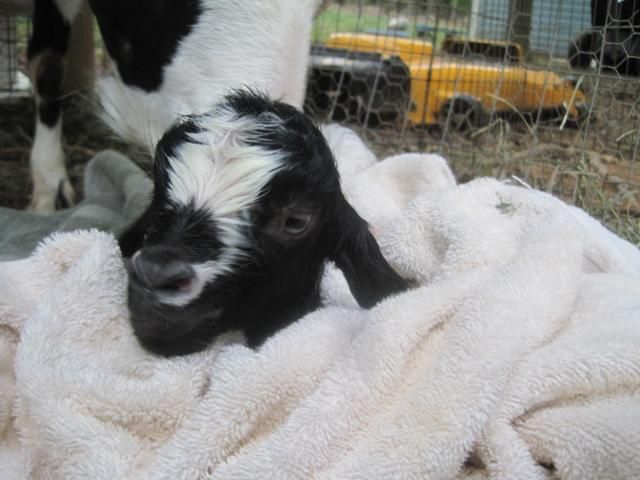 I just love her face markings!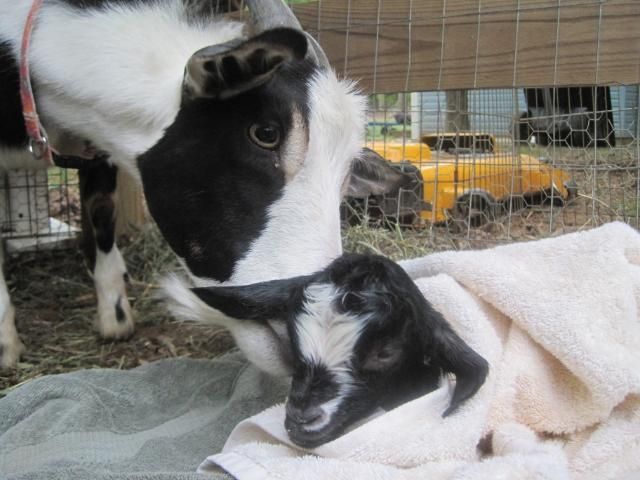 Welcome to the world little ones!